Thank you to Forest Home for hosting me and my boys for this amazing weekend in the mountains of Southern California! All the opinions are my own!

Last year, I was researching Christian camps that my family would enjoy and I schemed about heading somewhere mountainous and beautiful here in 2016. This past weekend, all of that came to happy fruition with a trip to Forest Falls, CA—just a couple hours away from Los Angeles—to spend the weekend at Forest Home Christian Camps!
On Friday through Sunday, Forest Home hosted a Mother & Son Retreat and my two oldest boys, Oliver and Quinn, joined me for a truly spectacular weekend away to enjoy one another, breathe mountain air, and grow spiritually.
Honestly, I needed refreshment! After a busy start to 2016 launching my book Triggers, moving from hotel to hotel to rental home as a result of a natural disaster that caused us to evacuate our home, and a sickly first trimester of pregnancy, I was in dire need of some R&R! My co-author, and dear friend, Wendy Speake, and her three sons came along too—icing on the cake! We even got to share separate sides to a cozy cabin!
Each day we took meals together as a group—and our sons learned to scrape and sort and stack all the plates at the table! Then we spent time in sessions where the kids headed off with wildly fun and vivacious camp counselors and the moms enjoyed worship and powerful messages from our speaker, Beth Guckenberger. Meanwhile, the kids had their own time as a group to learn from the Bible.
I could write several more blog posts about the spiritual encouragement I received from Beth, but suffice it to say that I'm carrying some newfound hope in the power of prayer and I'm much more in tune with the voice of my Shepherd! She captivated us with her passion and love for God—totally infectious! Just the refreshment I was hoping for!

The afternoons and evenings involved plenty of free time to enjoy all the outdoor and indoor activities the camp has to offer—ropes course, zip lines, giant swings, mini-golf, craft rooms, and more!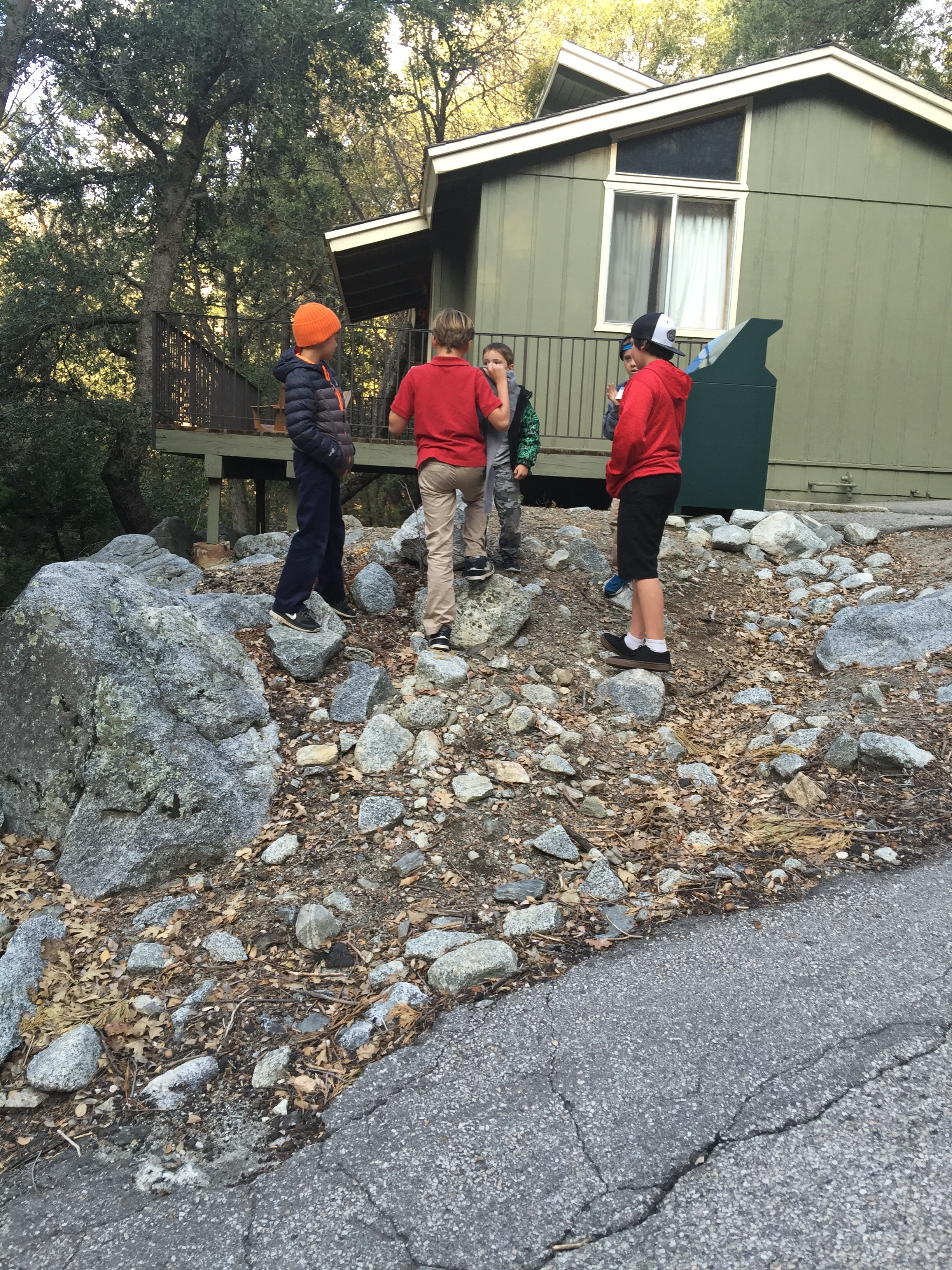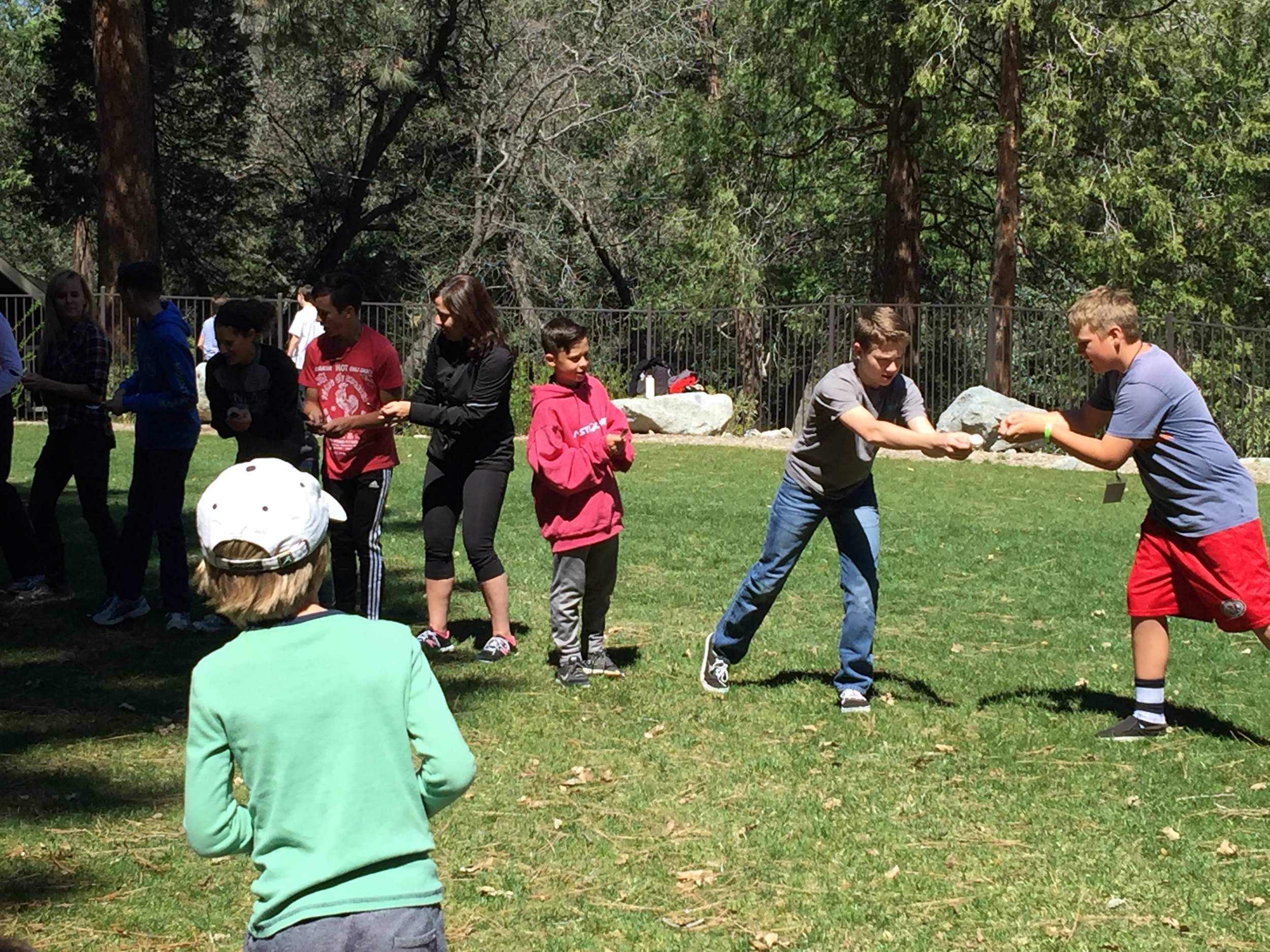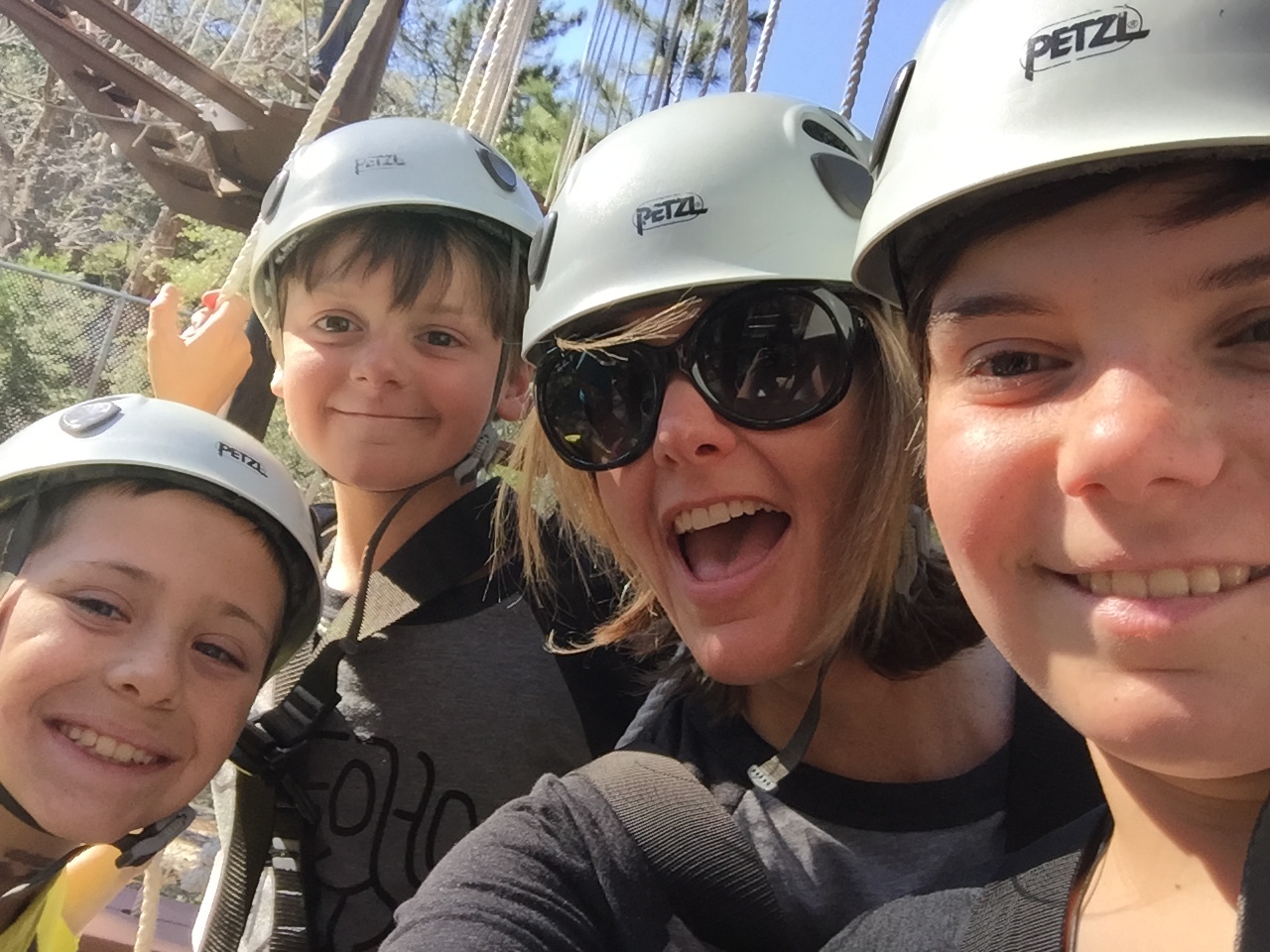 Yes, it was a truly fun and meaningful experience. One I hope to repeat again soon. But the best part for me was learning more about my boys and getting a glimpse into the window of their souls.
Here's what I learned about my sons this weekend:
When I asked them the best part of the weekend, they said, "spending time with you, Mom." Even with all the daring and fun "stuff" they did, I'm reminded that the thing they value most is me. Tears. They don't need "more" of the things we think we want to give them. They just want our hearts to be knitted to theirs. Can I get an amen?!

My sons performed a comedy routine in a variety show—I saw a new side to them and enjoyed the confident boys that stood happily in front of a large crowd! No fear! Makes me even more excited to see what God has in store for their lives!

Each of them revealed a weakness that I realized I needed to be praying through on their behalf via intercession. I had seen glimpses of these areas in their lives at home, but at the retreat, it became glaringly obvious to me that we had some spiritual battles to fight back on the home front. That goes for me too.

I guess I knew this one already, but it remains true. If there is a creek to get drenched in, a muddy pit to get doused in, a bug to catch, a boulder to climb, a fire to poke, or a cliff to jump from, rest assured, my "all-boy" boys will make the most of it!
My only regret is that I didn't do something like this sooner with my boys. (Some of the moms there this weekend have been attending this Mother & Son Retreat at Forest Home for 17 years!) I'm checking out their family camp and if you happen to have a daughter, the Father & Daughter retreat is at the end of this month! Click here for more information about the many different kinds of retreats they have to offer!
Retreats are special and wonderful, but let's face it. We don't have to clear our schedules to be a bit more aware of the unique personalities and strengths of our kids. And we certainly can take the time to pray for discernment to see areas where they need to grow spiritually no matter if we are on a mountain top or hanging out in the backyard. All we really need are eyes to see and a desire to connect in new and meaningful ways with our children.

Before you go, watch this video of Oliver and Quinn on the GIANT SWING! The audience reaction is hysterical!!!
 
YOUR TURN! What things have you recently been learning about your sons or daughters? Even if you don't attend a retreat, what do you do to be intentional to make some time to truly bond and connect with them on a smaller scale—I'd love to hear your ideas or traditions!